Just when you think eBay has scored an own goal so many times that the game is over they pull the rabbit out of the hat and do it again.

This time eBay has managed to alienate two completely different groups of sellers, at one stroke. Way to go guys! Doughnuts all round from media and clothing sellers.

What is the cause of the kerfuffle and precisely who is in a state of discombobulation? Remember the listing insertion fee decreases in February with the concurrent adjustments to the Final Value Fee? This is the same play.

There are some differences. The changes are deeper, deeper is Bayspeak for 'more'. We have the decrease in insertion fees and extension of listing duration which could be beneficial if it were not tied to a 'rebalancing' of the Final Value Fee.

Back in February it was an adjustment, that didn't fly. Six months later we are calling it rebalancing and that will not fly either. Its an increase.

Once again it is take it or leave it time for sellers in the USA. eBay said earlier this year that the USA would never be PayPal only. When eBay moves to an all electronic payment marketplace later this year it will effectively be PayPal only because the only alternative offered is not a viable alternative. Propay carries an annual subscription and a higher rate. I covered this back in May.

Here is the official word from the 8/20 Announcements workshop discussion thread.
"eBay will offer several other electronic payment options in addition to PayPal, namely ProPay to start, with more electronic payment providers to be added in coming months.

Google's and Amazon's products and services compete with eBay on a number of levels, so we are not going to allow them on eBay.

"
Take that Google Checkout!
Y'all come back!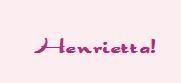 Bonanzle blog