I am so over eBay. It has turned into one of those endless soap operas where the most unbelievable things happen every day, except this is real.

I still go to eBay, to check current pricing before buying elsewhere. It is getting much harder to find comparables with bids. Well, to be blunt, it is pretty hard to find anything on eBay these days.

There is a horrid fascination in tuning in for the next thrilling installment. I am sure it is not nearly as amusing for the poor sellers who are stuck like flies on corkscrew twist sticky paper pinned to the ceiling, buzzing angrily.

Six weeks ago I wrote an open letter to Lorrie Norrington in which I noted a report from Sellerdome that stated there was a 15% increase in the number of inactive registered sellers in the top 100,000 alone in the last month. I said "eBay is loosing good sellers like water through a colander." I got rubbished for that statement at Tamebay where Sue examined the statistics for the top 100,000 eBay sellers and concluded
There were some serious feedback issues going on amongst these sellers... we can't claim that these sellers were any great loss to eBay: an average score of 95.2% is astonishingly poor for an eBay seller...
which
missed my point!
"eBay is loosing good sellers"
With 1.3 million sellers (Whitman) on eBay the top 100 thousand are less than 8% of the total. I was never one of the top 100K but I was a good seller with 100% feedback and lowest DSR of 4.6 for my outrageous S&H charges, which averaged $2.25. I am inactive.
This brings me to the 'party' last night. Sellers as far away from each other as West Hawaii to Tampa FL, Canada, PA, TN, CA, MN, IN, SC, and other places I forget were waiting for the 1000th registration on
Bonanzle.com
Together we welcomed a very startled gentleman from Everett WA at 1:26 AM EST. It was joyous, a community celebration.
80% of those Bonanzle registrations have joined since July 16th and the majority are off eBay. I do not personally know all those sellers, some may even be bad sellers! Any way you look at it, a lot of sellers moving off eBay onto one small but very promising venue.
In the last month Bonanzle which is still in beta, has moved in the Alexa ratings from a global 1,857,292 ranking on August 2nd to global 464,374 and US ranking 59,780 as of today.
Y'all come back!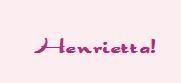 Link: Bonanzle Blog