A day late and many dollars short.

Yesterday when I wrote about the demise of #7 eBay Australia seller eBusiness_Supply, (EBS) which is now in receivership, the company was still in good standing on eBay. Their feedback showed 4 recent negatives. As I write today, the business is finally Not A Registered User (NARU) and has accumulated 668 negatives as buyers wake up and smell the yak dung.

eBay and PayPal must have known of the incipient problems with EBS for a month or more. On the Australian boards there are multitudinous posts about non delivery from this seller increasing sharply in volume by the first week in July. With all the publicity on PayPal being the only safe way to pay, many of the posters specifically chose PayPal, only to be SOL for refunds.

Listen to a Tuesday evening Radio Australia broadcast, the transcript provided seems to have some confusion as to exactly who said what but the broadcast is clear.

I have said it many times before (just search PayPal in the blog search) PayPal's Buyer Protection has truck sized loopholes designed purely to protect PayPal not the Buyer.

Right now eBay/PayPal Australia are being squeezed between a rock and a hard place. IT is not going to get any better. Large sums have been spent in advertising promoting PayPal buyer protection and safety. This would have paid off in the long term because a few buyers getting ripped off at one time and 'not qualifying for protection' would not garner any attention at all. This situation with hundreds of victims is very different. Note that PayPal's initial response was .. the auction didn't specify PayPal or, so sad, too bad, we can't reclaim funds from the seller.

Many of the high dollar purchasers bought ATVs, which are not covered because (a) they are vehicles and (b) they were not in Australia at the time of purchase. Almost all buyers were 'unprotected because (c)the terms of the auction itself were in violation - delivery over 20 days from time of payment, and then (d) because of all the negatives the sellers feedback was below permitted levels. Add to that the three different legal agreements pre June 7th, between June 7th and June 17th and after June 17th and you have a mess.

Most of the buyers were lulled into inaction beyond eBay's and PayPal's (different) filing deadlines because they knew they were 'protected'.

Some comments from the discussion boards, which are being deleted almost as fast as they post:

Have to wonder on eBay/PayPal's priorities, when they are more interested in pulling posts, rather than openly communicating with the many people who have lost their hard earned money to this lot and keeping us updated on whats happening..
I am also in dispute with paypal, as i used paypal to pay for my item. But the EBS eBay ad didnt actually have a PayPal option(which is weird), so i logged into PayPal and associated the payment with the eBay auction and thought everything would be ok. But now PayPal are saying cause the auction didnt specify PayPal, i am not entitled to any buyer protection!; so much for trying to do the right thing by using PayPal !
I recently recieved a big 'stuff you' email from Paypal whereby they found in my favour but said they couldn't reclaim funds. I couldn't believe they would be so dishonest and offer $20k protection then wash their hands of the matter so I called them up and asked them to recheck. They admitted the email they sent was in error since the listing I purchased from carried the $20,000 protection logo and I was, therefore, entitled to cover. I am expecting a refund within 24-48h from Paypal. To be eligible you need to have lodged a claim and escalated it within the timeframes Paypal stipulate (I did) so don't listen to the scammer's delaying tactics...lodge a claim NOW and you can always cancel it later.
Make sure you grab a copy of your ad before it disappears off the eBay.com.au site. My purchase has already gone and when doing a search and find for the item, it appears as a eBay.com listing, so PayPal are saying you are not covered by .au protection. Lucky i kept a copy that shows it listed as a eBay.com.au listing.
I ordered my item on June 23rd, 2008. So buyers having problems in May, should have had the opportunity to warn people like me who bought in June. I was checking the listings from eBusiness_supplies and BestBargains.com.au a couple of weeeks before my item was won and everything (including eBAY, feedback score) looked healthy.



The biggest factor that influenced my willingness to purchase on eBAY was the belief that eBAY's new hardline with PayPal Protection (all the adverts).
Y'all come back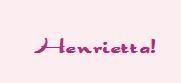 Newslinks:
Sydney Morning Herald
AsiaOne, Singapore
The Sheet, AU