The Five of Swords Tarot
card symbolizes discord.

How does that saying go?
Fool me once, shame on you, fool me twice, shame on me.

It is plausible that differing management goals and philosophy from the Professional eBay Sellers Alliance (PeSA) plus a personality conflict caused the birth of the Internet Merchants Association (IMA).

I am not a member of the IMA although I did consider joining last year. At the time I was a very small eBay seller and could not justify the expenditure of the substantial (to me) annual dues. I am sure the dollar level of the dues was precisely calculated to ensure membership at a defined level of sales, I didn't fit.

As I recall, the issues which caused the split from PeSA were 'transparency, ethics and accountability'. There is some irony in that Steve Grossberg, the loudest and most vocal critic of Joe Cortese, founder and chairman of PeSA is now in that same hot seat himself as founder and president of IMA.

Did the Pot call the Kettle black?

You can read the history of the PeSA and IMA split on AuctionBytes in two parts, Part 1, and Part 2. Ina Steiner's professional and impartial account would lead me to believe that, at times, poor judgment was shown by PeSA's management, but there is no evidence of malfeasance. I also firmly believe that 20/20 vision is inevitable with hindsight.

The pending implosion of IMA, was mentioned on AuctionBytes last week, follow the links in Ina's post to read first hand opinions of IMA members. Events since Ina's initial blog have been covered thoroughly by Scott Pooler on his blog Trading Assistant Journal. Randy Smythe has also commented on My Blog Utopia!

The Eight of Swords Tarot
card indicates constraint.

Steve Grossberg, president of IMA once again finds himself to be the source of discord at the very heart of a 'transparency, ethics and accountability' storm in what is supposed to be a professional organization. A comment on Trading Assistant Journal which reads like a threat to all bloggers says

...any site you are aware of where there is posting private information from our forum... any information found on a web site other then an IMA owned web site where you feel the information was obtained as a result of coming from someone who is now or was a member of IMA...We will be taking any and all legal action necessary to ensure the privacy of our members is respected...
It would be stretching random probability statistics to believe that this kind of incident just happens when Steve Grossberg is involved.
The stated mission of IMA is:
to develop, promote, and to protect the economic vitality of internet merchants though a positive business enviroment and to foster a climate in which commerce, industry and technology will flourish.

(sic)



I don't see much evidence of a positive business environment at the Internet Merchants Association.
Y'all come back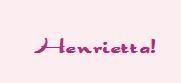 I discovered this online after making this post. I believe these requirements have changed somewhat but it does make my statement that I had 'considered joining' very funny with hindsight. My lifetime GMV on eBay
might
meet the one month qualification!
The Internet Merchants Association (IMA) is a not for profit trade association and home of some of the foremost merchants on eBay. The Association was set up to provide its members with a forum for exchange of ideas, to build upon each other's best business practices, and to have a unique presence on eBay, where buyers of members' items can know for certain that IMA members adhere to those best business practices.

It is generally understood that sellers applying for membership will meet all of the below minimum requirements, all applications are brought forth to the membership committee for review.

* 3000 minimum feedback rating
* 98.9% rating
* 1500+ positive in past 6 months
* $10,000 GMV per month