Red INK Diary has moved, click here to go to this post on the new site and enjoy much more updated content!

****************************************************




Yesterday I got what I consider a spam comment from Brandon at ProPay. According to my posted spam policy I have deleted and reposted the comment, minus link. For future reference Brandon, hiding your Blogger profile and failing to leave contact information gives you and ProPay serious credibility problems with me.

ProPay as you may know is the beard (One who serves to divert suspicion or attention from another - American Heritage Dictionary) eBay suits have donned in hopes of avoiding lawsuits or deflecting charges of violating the Sherman Antitrust Act, Sec.5 of the Federal Trade Commission Act, and Sec.7 of the Clayton Act which regulates exclusive dealing contracts, tying agreements, or requirement contracts.

Brandon wants you to know


"Right now we only offer a merchant account but at the end of September we will be announcing a new special account for our eBay customers. ProPay will charge a small yearly fee, but will provide several services and we will help our customers fight against fraud."
Isn't that nice?
I am sure that eBay has non standard merchant processing requirements for ProPay to fulfill in order to be allowed on eBay. Sellers will be told what ProPay has to offer on eBay right at the start of holiday shopping season. Would I use an untried payment processor at that time of year? In one word, no. Exactly what PayPal wants.
I do not believe at the present time ProPay is competitive with PayPal for smaller sellers. For web stores ProPay expects the seller to manually input the credit card information, this incurs a security burden I would be unwilling to assume. Further it would discourage my buying from any site using ProPay.
According to the ProPay EFT Agreement a merchant agrees;
As part of this agreement, you

irrevocably authorize ProPay to debit your Checking Account for any fees, payments or penalties you owe or may owe

ProPay relating to ACH or Intra-ProPay transactions. You authorize ProPay to initiate reversal or adjustment entries and initiate or suspend such entries as may be necessary to grant you conditional credit for any entry.
Gosh & WOW! That sounds worse than PayPal!
The company seems confused as to exactly what charges apply to the various levels of service. On
this page
Premium is shown as having an annual fee of $29.95 with 3.25% + 35c per transaction and processing limits of $500 per transaction and $3000 per month. Earlier this morning Premium was $59.95 per annum and Basic was 34.95.
I was unable to find any reference to international transactions and four telephone calls to the PR department during the course of the business day netted me voicemail. Here is a little quick comparison chart.
Once again eBay is comparing bananas to pineapples, just because they are both yellow they hope you won't notice. Looks more like a lemon to me.
Y'all come back!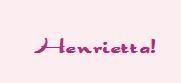 Related articles:
Yes we have no bananas!