With apologies to the Rolling Stones!

A Brief History & Timeline:

April 2008
ebusiness_supplies (EBS) eBay Australia's 7th largest PowerSeller, dealing in dirt bikes, quads, home gymnasiums etc places an announcement on their website stating that the company is now under new management. EBS business method was to pre-sell items on eBay at very low prices with high delivery charge mark-ups, then order and import them direct to Australia from China. Their stated delivery time was 30 days which was a violation of the PayPal 20 day delivery on pre-sale items policy in Australia at the time and invalidated any PayPal Protection right off the bat. The eBay pre-sale policy is 30 days.

May 2008
Buyers express concern over 'late' delivery.

June 2008
EBS fails to pay its eBay bill for May, but is permitted to continue listing and making sales. Buyers who have not received items bought in May are reassured by EBS that deliveries are imminent. eBay is running a heavy advertising campaign stating that buyers who pay with PayPal are 'protected' by the Buyer Protection Policy, it is the only safe way to pay. Concerned buyers who did not use PayPal are referred to the Vehicle Protection Policy.

July 2008
EBS fails to pay its eBay bill, again, now owing for May and June, but is permitted to continue listing and making sales. Buyers email eBay with concerns and receive bot driven rubbish in reply, some start leaving negative feedback. July 28th EBS goes into receivership. EBS still has active listings on eBay when eBay shuts them down. Within 24 hours all listings are removed. PayPal protection advertisement campaign ends, quietly.


August 2008
4000 eBay buyers are estimated to be out of pocket. Queensland Police receive complaints and begin a fraud investigation. eBay expresses unhappiness that EBS owes them $184,000 in unpaid fees for May, June and July "eBay is owed just as much as buyers"

Lots of media attention for a few days as buyers discover that PayPal Buyer Protection has more holes than a sieve, in fact, the holes in the scheme are big enough to ride a dirt bike through, but they do a great job of protecting PayPal. Announcement is made on eBay about a special fund.

"The PayPal fund will be available to buyers who have made recent purchases from this seller on eBay"



Note:
The announcement does NOT say refunds will be made, it says the fund is 'available'. This is called BaySpeak, we did not say what you thought you heard us say.
The Reality
14th August an email from a buyer to PayPal
Could you please advise what is happening regarding the "special fund" that was to be set up for customers who lost their money with EBS? I understand that Mr Pipolo stated that all who paid by PayPal would receive refunds. Please advise. Many Thanks.
Same day reply from PayPal:
Thank you for contacting PayPal, my name is Ray and I am happy to assist you today.

I do understand that you need clarification regarding the refund EBS promised you.

After carefully checking the details of the transaction, it shows that you made the payment on the 14th of May. What you can do is to come to an amicable agreement with EBS to send you back the money you paid them.

It is my pleasure to assist you. Thank you for choosing PayPal.

Sincerely, Ray
PayPal, an eBay Company

Polite but firm response from buyer:
Thank you for your response. The careful checking mentioned did not identify that this organisation (EBS) is no longer a registered user on Ebay. Additionally, it has gone into receivership. I'll ask the question again....

The Managing Director of PayPal has publicly stated that all PayPal paying customers will be covered for their loss by PayPal. I am able to provide the source of this quotation if required - hence, when will access be provided to the 'special fund' as described?
Regards,

Later that day PayPal says to the buyer:
Thank you for contacting PayPal with your concern, my name is Nathan and I am happy to assist you today! I understand that you would like some further clarification regarding the ebusiness_supplies situation.

It is true that unfortunately, ebusiness_supplies on eBay.com.au / www.bestbargains.com.au recently became unable to fulfill certain purchases made by customers. The seller is no longer operative and is now in the hands of liquidators. I am truly sorry to hear that you were affected by this unfortunate incident.

PayPal will be refunding buyers who made a purchase from this seller within the last few weeks as discretionary payment, which is a credit initiated as a courtesy and not compelled by legal right.



This situation is a unique event involving a merchant going into liquidation and is not a common occurrence. Please be assured, PayPal offers buyers industry leading protection. Buyers enjoy the security offered by PayPal. By using PayPal, you never surrender sensitive personal financial information to an unknown seller. We are very sorry this unfortunate incident has transpired.

Thank you for your patience and for being a valuable member of the PayPal community.

Sincerely, Nathan
PayPal, an eBay Company
August 21st
An
announcement
from PayPal on the eBay.com.au boards
Customers who have been directly impacted by eBusiness' collapse have now all been credited by PayPal to either their PayPal account or Credit Card.
Judging from current traffic on the AU Discussion Boards this is untrue.
Dear xxxxx xxxxx,

We have concluded our investigation into your Buyer Claim.


Seller's Name: EBS International Pty Ltd
Seller's Email: sales@ebusiness-supplies.com
Seller's Transaction ID: 3BY14625XB903053W

Transaction Date: 7 Jun 2008


Transaction Amount: -$342.50 AUD


Your Transaction ID: 5LD50651CR229911F
Case Number: PP-508-829-798

Buyer's Transaction ID: 5LD50651CR229911F




You have received a refund via PayPal in the amount of $0.00 AUD.






Yours sincerely,

Protection Services Department
Now What?
To my limited knowledge there is not much that can be done. I hope I am going to get information from Australia soon.
Meanwhile it could not hurt to contact the ACCC and make an email complaint citing Part IVA — unconscionable conduct in commercial and consumer transactions and/or Part V — unfair practices, misleading and deceptive conduct. The ACCC consumer complaint information page is
here
You can also telephone them
1300 302 502
You should also contact your State or Territory Office of Fair Trading.
Bookmark this blog and come back soon for more information!
Y'all come back!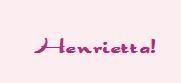 Links:
1.
Sydney Morning Herald
"Those who paid using PayPal .... would be entitled to refunds .... (and) would be contacted in the next few days" Andrew Pipolo, Managing Director PayPal Australia. 29th July

2.
The Sheet
"We are talking to the liquidator but the fund will compensate buyers who have purchased from EBS in recent times who have not received an item or a refund." Kelley Stevens, PayPal Spokesperson. 30th July
3.
The Age
PayPal managing director Andrew Pipolo set up a special PayPal fund to deal with this incident and said everyone who paid for items using PayPal would be entitled to refunds. July 30th
4.
ZDNet Business News
"Given the unique nature of this, and the size .... we're looking after our customers," the spokesperson said.

There wouldn't be a limit on the amount of money which the company would pay out, they continued, but added that

the criteria for refund still needed to be worked out

. "We don't know if everybody is due for a refund."

When the company has a better handle on the situation, customers will be contacted via message boards. At the moment, the spokesperson said, "it's all a bit fluid".
5. Angus Kidman at
apcmag
"PayPal will be refunding buyers who made a purchase from this seller within the last few weeks as discretionary payment, which is a credit initiated as a courtesy and not compelled by legal right,"
.