Here we are again, another Friday. Aloha is a very useful word, on a superficial level it means hello and goodbye, it also means love. Aloha is a spiritual thing, the Hawaiian dictionary says

love, affection, compassion, mercy, sympathy, pity, kindness, sentiment, grace, charity, greeting, salutation, regards; sweetheart, lover, loved one, to love, to be fond of, etc.
About the same time Noah was getting off the ark I arrived in Hawaii with two small children and not much of a plan. Yes I survived, and so did they, how did you guess? Over the years life on a large rock complete with volcano in the middle of an ocean has changed, not always for the better. It has been a gentle change, barely noticeable, it crept up on us starting with 'the traffic light'. Cable TV, a McDonalds, Costco followed by WalMart and KMart, the big box stores have probably made the most difference. No more back to school with mail order from the Sears catalog or Christmas with the Wish Book. No more back to school, the kids grew up and left.
What does this have to do with eBay?
eBay has changed, everything changes but eBays changes have been
discordant
in the geological sense. eBay has not evolved naturally. Previous CEO Meg Whitman often talked about pulling levers when needed to bump figures for the analysts on Wall Street. That was one thing, current management is completely different. eBay today is like living with a volcano which erupts violently and without warning, causing earthquakes and poisoning the atmosphere.
On the blogs in the days since eBay Live a recurring theme seems to be "They just don't get it". Why they just don't get it is incomprehensible. Since January the selling community has explained, signed petitions, ranted and blogged. At eBay Live sellers reasoned and explained, ranted and blogged. They (eBay management) don't get it because they are not listening. They are acting, a series of charades, the words are listening, transparency, working. The body language tells the truth, control, rejection, impatience, boredom, watch the videos.
I think the only way for 'them' to get it would be to sit down in front of a computer and manually edit 3500 store listings to remove the word "cash" while simultaneously answering emails from potential buyers, processing and packing orders, restocking and doing the daily inventory check on renewing listings (which mysteriously declare you have 99 in stock when you know you only bought a dozen in the first place and have had sales). They don't get it because they have never walked in our shoes.
What I see more and more in what is left of the eBay community is apprehension. Management is talking about monumental changes to the listing form, feedback, checkout, communication and finding "by the end of the year". Here is the disconnect, the end of the year is the peak selling season. These 'improvements' will come at a time when sellers do not have time to deal with them if they hope to make enough sales to carry them through the mid January through March drought.
On my morning blog round today,
The Brews News
headline is "2008 is the Year to Finally Become eBay Independent".
Randy Smythe's
blog theme is "Empower sellers and get out of the way!". His a post says "Please do not wait until there is little hope left to make the change in your business."
Scott Pooler
continues the saga of his client who is restricted from listing and unable to find out why because there is no communication from eBay.
Tamebay
has a quitting eBay story.
AuctionBytes
is about pornography for sale in Buy.com listings, read the comments.
So much gloom, but it is Aloha Friday so to cheer y'all up, crank up the volume, listen to the Aloha Friday song, while you look at pictures of old Hawaii and put a little doo be doo in your day! (Translation below the video)
Y'all come back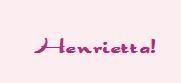 Here is where I sit, all cloudy and blitzed
with the Primo bottles lying everywhere
Got a guitar in my hand and a Wesson Oil can
Under my okole for a chair.
CHORUS:
It's Aloha Friday, no work till Monday.
Doo be doo, doo doo be, doo be doo be doo be doo!
(Repeat)
The cousins all here, drinking up my beer
got keikies running everywhere.
I got some poki on the side while mama's trying to hide
the Miller and the Heineken beer.
(CHORUS)
OK. You know when you wanna get away, I mean one ting
about Friday ma, da working work is ovah yeah.
Frankly, ya, I feel good man.
I work hard all week long.
I can't wait to get away, you know like down like the beach.
I'm cruise dis weekend yeah, get one hot concert too man,
dat's the most important ting. But main ting too,
is to get enough money fo gas and to go out to da disco.
I like to see all da beautiful chicks Yeah!
So now I gonna jus kinda cruise, take my Bank Americard,
you know adderwise, how can I get money?
Right, plus den my friends always say
eh braddah, you can buy me one drink then.
THIRD VERSE
Kimo and the crew sucking up the brew
pulehu meat smoking on the side
All the surfers are a-droppin'
while the highschool are a-poppin'
down Kaluakaua for a ride.
CHORUS:
It's Aloha Friday, no work 'til Monday.
Doo be doo, doo doo be, doo be doo be doo be doo!
REPEAT