I am very tired of all the stress & nastiness at eBay and almost as tired of PayPal. Today we are going somewhere NICE.

When I started looking at alternative venues Etsy.com was one of the places I looked at. It doesn't really fit me as a seller, Etsy is limited to handcrafted items and supplies, but it really fits me as a buyer!

Etsy is different. Almost three years old, Etsy treats it's sellers like rational adults. There are rules, sensible rules which are amended from time to time with input from members of the community. An email to Etsy gets answered, by a person. The mission statement says it all:


Etsy is an online marketplace for buying & selling all things handmade.

Our mission is to enable people to make a living making things, and to reconnect makers with buyers.

Our vision is to build a new economy and present a better choice:

Buy, Sell, and Live Handmade
Here are some of my favorite things: Clicking on the picture will take you directly to that item.
From
Sparkklejar ~*~ SpArKkLy ThInGs!~*~

be sure to take a look at her clothes pins too!
From
ActiasLunaMasks:
Artist, Maskmaker, Multifaceted Designer and Printmaker, I would take this home!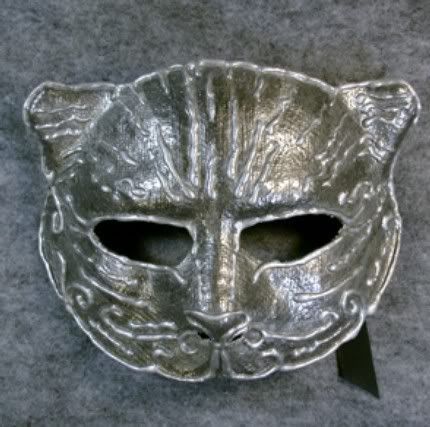 From
Citypretties
these earbobs caught my eye.
The last item is from
Emi Shimosato's
shop Momonmo. I own one of her purses, my first Etsy buy, and the workmanship is exquisite as is the Japanese fabric.
I hope you enjoyed this little trip through Etsy as much as I did, good thing we can also
Shop Victoriously Elsewhere!
Y'all come back and be sure to
click VICTORIOUSLY
on any interesting links in the sidebar! Gotta keep me in tea bags.
'