The Reserve Bank of Australia has summoned eBay Australia and PayPal to appear before its Payments System Board which has responsibility for the Bank's payments system policy; to explain why eBay and PayPal should not comply with rules that bind all other payments systems in Australia.

PayPal spokeswoman Kelly Stevens said
"They want to talk to us about surcharging; we don't have a steering policy and that is in eBay's area anyway."
PayPal managing director Andrew Pipolo and eBay vice-president Simon Smith are expected to attend a meeting being scheduled to review alleged anti-competitive behavior. Informed sources say that Pipolo is going to tell the Reserve Bank that PayPal needs more time to grow before being asked to drop its no surcharging rule. This is line of reasoning is unlikely to impress the Payments System Board which is composed of high level banking and finance industry experts, particularly since Pipolo has been bragging "The latest Nielsen report shows that PayPal is now the preferred online payments system, more so than Visa or Mastercard, so our indications are that the PayPal brand is standing up very strongly."
Can't have it both ways Andrew, pick a line and stick to it.
The Reserve Bank, may use its powers to impose an access regime and/or set standards for a particular payment system, it may
* 'designate' a particular payment system as being subject to its regulation. Designation has no other effect; it is simply the first of a number of steps the Bank must take to exercise its powers;
* determine rules for participation in that system, including rules on access for new participants. Since access is inextricably linked to efficiency the Bank works closely with the Australian Competition and Consumer Commission (ACCC);
* set standards for safety and efficiency for that system. These may deal with issues such as technical requirements, procedures, performance benchmarks and pricing;
* direct participants in a designated payment system to comply with a standard or access regime; and
* arbitrate on disputes in that system over matters relating to access, financial safety, competitiveness and systemic risk, if the parties concerned wish.
The RBA's
Payment System Reforms
as of May 2007 sought to improve efficiency and competition by:
1. more closely aligning the relative prices for different payment services with the relative costs of providing those services;
2. addressing restrictions on merchant behavior that limit competition;
3. liberalising access to payment systems; and
4. improving the transparency of the payments system.
In the Bank's view, the no-surcharge rule imposed by Mastercard, Visa, American Express and Diners Club limited the ability of merchants to put downward pressure on fees by threatening to charge the customer for using a credit card.
Neither MasterCard nor Visa agreed to voluntarily remove their no-surcharge rules for credit cards and, as a result,
the Bank imposed Standards requiring the removal of these rules
. In contrast, American Express and Diners Club voluntarily agreed to remove their equivalent rules.
The PayPal User Agreement for Australia states in Section 6.4 Seller Discouragement Policy.
You agree that PayPal may suspend your account or otherwise prohibit your use of the PayPal service if you display PayPal as an accepted payment method on your website or eBay listing and subsequently prohibit the use of PayPal,

surcharge for the use of PayPal

, or otherwise discourage the use of PayPal as a payment mechanism.
The no-steering rule prevented merchants that accepted American Express cards from encouraging customers to use another method of payment (equivalent rules did not exist in the MasterCard, Visa and Diners Club schemes). Again, the Bank saw this rule as inappropriately restricting competition and, after discussions, American Express agreed to remove the rule.
eBay's
Accepted Payments Policy
for Australia states
It is a condition of eBay supplying the services at the Site that eBay requires all sellers to offer payments through PayPal (with some exceptions set out in the Policy below).
Robert Vandermeer, is a spokesman for The Group, a coalition of eBay users who are opposed to eBay's repeated attempts to force PayPal on buyers and sellers in Australia. He said
After ebay's humiliating defeat in June, when the ACCC moved to block ebay's attempts to make PayPal the only payment option, this next round of discussions with the RBA appears likely to deliver a debilitating blow to ebay's efforts to force PayPal on Australian consumers.

A link to the letter which prompted the RBA to act is appended.
Henrietta says "Attempting to browbeat Aussies is not wise"

Y'all come back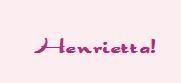 Related Articles & Useful Links:
Reserve Bank of Australia
Media Release
August 20th 2006