Top blog post for me this week was a 'shock and awe experience' at Genuine Seller which opened my eyes to the eBay disruptive innovation program. I kinda hate to expose my ignorance but seriously, I always thought that was a joke, urban legend, a sick joke but a joke. For this JohnDo is paid millions in salary and stock options?

Runner-UpThe Brews News on seller motivation. Pay close attention to paragraph 2, Margins.

Oh My Gosh! post award would be Sue Bailey's Tamebay post today. Tamebay is generally regarded as pro-eBay and is always informative, so I sincerely hope someone in a position of power at eBay reads this.

Perennial Favorite, the GOOD John - ColderICE of 3rd Power Outlet who dispenses a rich blend of commentary, opinion and plain e-commerce sense with humor on video. This one on DSRs.

Retro Current. This is actually 'That Was The Year That Was', 2006, the single incident that switched on the light and led to my learning to build a functioning website and begin implementing an exit strategy from eBay. This archived blog post from Blogio, the Vendio blog.

The latest eBay UK scandal, which would appear to step right over the bait and switch line, is covered on the Buildaskill Biz Blog.

Also Ran eBayINKblog is full of the exciting NEW Oh! Wait a minute, maybe its not new, ummm, the exciting resurrected Ad Marketplace keywords Pay Per Click program. Ads will appear "near the bottom of the page when a buyer searches for a particular keyword or is browsing in a particular category". This will be a deeply satisfying income stream for eBay as competitors gleefully click each others ads. Didn't work before, will it work this time around?

Enjoy and have a good weekend. Y'all come back!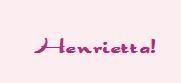 Related Articles and Links: