If you look in the right hand navigation bar you will see a Google advertisements frame. Income from this goes to my favorite good works program Kiva.org which has a pro bono advertisement lower down in the nav bar. I wrote about the reasons I like Kiva in this post.

Today's post is an update on our project. Note that our participation in these loans is only a small portion of each loan, usually $25 which is the minimum. We are a part of all the good people from all over the world who participate in Kiva. Making life a two way street by giving an opportunity to someone less advantaged.


Meet Maleyka Jebrayilova who lives in Azerbaijan, clicking on her photo takes you to her profile.





Meet Ninfa, Reategui Cristancho from Peru, clicking on her photo will take you to her profile.




Please meet the newest member of our entrepreneur group Phan Thi Chung from Vietnam, clicking on her picture will take you to her profile.




Three loans in four months looks pretty good to me, thank you so much for making it possible and sharing the love!




Y'all come back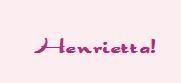 Related Articles & Useful Links:

Give a Man Fish to Eat or a Fishing Pole?