This post is the latest in an ongoing series about the seller exodus from eBay, related posts are listed below. In May 2007 GogglesandGlasses became the Number 1 Apparel seller on Amazon.com. In my opinion this seller exemplifies the type eBay should bend over backwards to keep but does not want.

Gary is a businessman with employees. He did not join in the February seller boycott or the May seller strike, yet, less than 4 months later he is off eBay.


Meet Gary Richardson, clicking on any picture will take you to his website where he sells goggles and glasses of all kinds.




Gary lives in the tiny town of Locust Grove Arkansas and in 2004 worked full-time as an industrial refrigeration technician.

"We started selling on eBay in January 2004. It was purely an accident. We were clearing some items out of our garage and didn't have time to setup a full blown yard sale. So, I decided to try selling some items on eBay and had great success."

Five years and 11,117 transactions later, this top 1000 reviewer (16 reviews) and Gold Powerseller with 99.8% feedback and DSRs of 4.9, 4.9, 4.9, and 4.8 has no listings on eBay. His statement "Goal today = move content and close eBay store...No plans to participate on eBay 4Q at all." caught my attention the other day. This 2005 article reflects an enthusiasm for eBay which has long since evaporated.

In his own words:

"Website, Amazon.com, Neweggmall.com and ecrater.com are all growing. I have decided to not sell on eBay in the 4th quarter. I don't feel like chasing my tail trying to constantly update eBay. I have devoted over 500 man hours to listing changes alone on eBay in 2008. I always told myself that if we put as much time and money into our website as we did eBay we'd have a killer website. Well, we have started doing just that and it's paying off handsomely. As soon as we turned off eBay sales increased. We were our own worst competition, we were paying eBay to compete against ourselves and didn't even realize it. eBay has become a time suck and our least profitable venue."









"I am convinced that feed files are the future and that Google Base is a sleeping giant with 525 million products available, including about 10 million from eBay. If GB slapped a payment button on every item, eBay would be eBay.toast overnight. A bid button could also be very feasible, after all Google is the worlds largest online auction, not eBay. Google base now has ratings, payment and review systems in place. Most people don't realize that eBay relies heavily on google base for traffic or how widely Google distributes product feeds."

"I'm seeing large long time sellers and very small sellers leave the platform, it seems as if eBay wants these sellers to leave. I think eBay is in for a very disappointing 4th quarter this year. I'm pretty happy about that, because it means we are that much closer to someone pulling their head out of their fourth point of contact and turning this pig around."

Today's Message is LOUD AND CLEAR, eBay management is failing. I avoided eBay for the first nine years because I thought it was full of thieves and scammers. of course, I didn't realize they were all in San Jose :-)



Y'all come back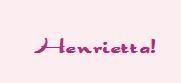 Related Stories:

And Another One Bites the Dust