Yesterday Dinesh Lathi (yes he of the feather fame) Vice President, Seller Experience on eBay, made an announcement. Nice looking young fella isn't he? I bet his Mama is so proud of him. I know, they make announcements all the time to a point where eBay sellers can be found curled up in a fetal position under their desks banging their heads on the floor. In case you have been avoiding it I am quoting the juicy bit here:


Introducing Featured First, a New Listing Upgrade


We're also introducing a new listing upgrade called Featured First. Add Featured First to your listings for an

opportunity

to appear in the featured area at the top of the first page of search results. A

limited number

of Featured First listings are

randomly selected

to be rotated into the featured area, so

there's no guarantee yours will appear.

But this upgrade is still a great way to significantly

boost your chances

of being displayed on the first page for increased visibility and increased likelihood of a sale. It's also a great way to jump start "recent sales" for a new Fixed Price listing.

Featured First takes the place of Gallery Featured and is offered for the same price: $24.95 for up to 10 days, and $74.95 for up to 30 days. (

italicization is mine!

)

WOW! What a Seller Experience enhancing deal, eBay sellers should be grateful, probably surprised and delighted too. Drop $75 for a chance. Is that gambling? Looks like it to me and you get to pay for it with PayPal. Wow!
It was a big day for announcements. Bill Harding Founder of
Bonanzle
made one too.
Bonanzle's deal is a great deal more open and transparent. Dare I say honest? Yup honest.
Membership Upgrades of Pro Features
Bonanzle is now offering completely optional additional features for a fee. Like just about anywhere else if you pay a lump sum up front you can get a discount, (my website hosting is $50 a year or $72 if I choose to pay monthly for example).
Here is a link to the
features page
. Hillary over at The Whine Seller wrote a
very good post
on it and I am not going to repeat it. There was a very minor
kerfuffle
on the boards with the announcement but I honestly feel the majority see it as a business decision. If you don't need or use the analytics why pay for it if you don't have to? As Bill said
"Upgrading does not change your positioning in the search results. We do not adjust the main body of search results for Premier Members. That would make search less relevant. . . . choosing not to be a Plus or Premier member will in no way affect your ability to do business on Bonanzle. You can continue to setup your booth for free, list your items for free, and do everything else you could already do on Bonanzle for free. We're taking nothing away, but for those who can help our business stay funded, we are adding some perks to them to show our appreciation."

Bonanzle now has 5334 registered users, although registration is not required to purchase on the site, and 203762 items listed. There are 1216 booths or active sellers on the site.
Y'all come back!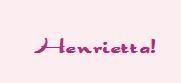 Links & Related Articles
The Whine Seller -
Bonanzle offers new Plus and Premier Paid Membership Tiers