Top blog post for me this week was an excellent and balanced editorial by Ina Steiner at Auctionbytes on the Professional eBay Sellers Alliance position paper released on Tuesday October 1st.

Runner-Up: In Australia the reverberations from the EBS scandal are still rocking eBay and PayPal's credibility. ABC (Australian Broadcasting Corp.) TV's 7.30 Report investigated the EBS Fraud (which left about 3,000 ebay buyers and other creditors owed about $1.68 million) and revealed the inherent flaws in PayPal's Buyer Protection Policy. eBay's Daniel Feiler was interviewed and filmed and arrangements had been made to interview and film a spokesperson from PayPal, however PayPal withdrew from this at the last minute.





Retro Current: This is an archived blog post from Adam Nash That Was The Year That Was 2007, interesting in view of the persistent rumors about eBay wanting to sell StumbleUpon and shopping for more classified sites in Europe.

Secrets and Hot Gossip:

Tech Crunch on the not so secret subject of StumbleUpon being for sale.

Brews News eBay hides sellers from buyers Glitch or planned disruption?

John Lawson's video commentary also on the Pesa position paper.

Blog about PayPal, or how to antagonize your customers just because you can.

Take a break!

Just a nice story from a UK newspaper that has nothing to do with e-commerce or business or the economy. Nice photographs!

Also ran:
An interesting article on shipping from internetretailer.com in view of eBay's determination to increase revenue by forcing sellers into 'free shipping'.


Y'all come back!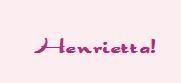 Related Articles and Links: