Dinesh is at it again. Yup he of the feather and VP Seller Experience. That is an interesting title. Note they don't say Good Seller Experience. He made an announcement on the 16th about legal gambling on eBay and another one on the 21st to remind sellers to do their chores before eBay turns on the Paperless Seller Experience.


It then took another week for eBay to turn it on. So what else is new? According to Scot Wingo, although he is very polite and sideways about it, it is not quite ready for prime time.

No he didn't actually say 'not ready for prime time', he didn't say "You have egg on your face, Sir" either, what he said, politely, is that there are ramifications to the policy eBay apparently hasn't thought about. I guess they didn't cover that in the MBA program. Scot said he had been talking to John McDonald (big chief eBay's Trust and Safety for the USA) who did not have an answer to the following question:


There is some confusion around international (eBay calls this cross border trade or CBT)- e.g. can I specifically mention in my USA listing that "for DE buyers I take x, y, z?" - assuming x/y/z are allowed in DE, but not in USA?
What a surprise!
Personally I could care less whether a buyer uses Google Checkout, mails me a check or Money Order or meets me at the local Starbucks with cash. Heck if they want to they can even use PayPal, but then I don't sell on eBay any more, so I can be the decider in my business. I like that, it is why I am not an employee drawing a paycheck.
Y'all come back!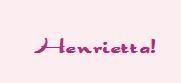 Links & Related Articles