Checking on SellerDome today I noticed something strange about Buy.com which was (and still is, so far) eBay's only Diamond Power Seller. If you search SellerDome for Buy, the most recent monthly sales data is July 5th. It looks like the site is currently processing an update. Below the July figures are updated figures dated October 6th for their current listings.

On July 5th Buy had 1,600,397 listings
By October 6th Buy had 735,962 listings
October inventory is roughly 46% of July inventory.

On July 5th Buy had a sell through rate of 2.3% on 151,162,750 items offered at an Average Sale Price of $42.26. No October figure is available at this time.

If Buy was paying standard insertion fees for Fixed Price 30 day listings on their current listing inventory it would cost them approximately $15,000.00 a month. With an Average Sale Price of 42.26 FVF (before any PS incentives, special deals or discounts) would amount to around $145,400.00 in other words, paying full freight, eBay could expect a maximum of around $160K per month ($1.9M per annum) less any applicable discounts. Ignoring the IF and PayPal, eBay's take is approximately 6.5% of sales. This is fingers and toes accounting or pure guesstimation.

Recently Buy has come into compliance with the PayPal only requirement. Previously they stated "we are unable to accept PayPal at this time". This probably will not add to their payment processing fees per se because of the volume. It does however put them at risk for chargebacks and the endless glitches we endure in any deal that involves eBay. Extra employee hours will be required to reconcile and balance the books. Shrinkage will increase.

Another recent change to Buy's eBay business model is free shipping on eBay inventory. Previously this was only offered on their website. I think this will make it much easier for Buy to get an accurate cost comparison of the costs of doing business on eBay as opposed to their own website.

Now lets look at the intangibles. Goodwill is nonexistent among many eBay sellers who are justifiably resentful of Buy's 'teacher's pet' status. If each hostile person shares that hostility with ten others the negativity compounds at an alarming rate. This can and will affect sales. Buy harvests contact information from eBay buyers and adds them to their mailing lists. Some buyers see this as spam, nobody likes spam and each time you get one it may reinforce negativity, or, have precisely the opposite effect anticipated or desired.

Buy.com is a business. Just like eBay, decisions are made by looking at the bottom line. Emotion and warm fuzzies have no impact on planning for profitability.

eBay has assiduously cultivated and created a buyer mentality that is unparalleled elsewhere. Buyer expectations on eBay would be greeted with hysterical laughter in any B&M retail establishment. Visualize, customer in Sears, Macys anywhere "This is overpriced I will pay you 30% of your asking price and I expect you to deliver it free, then if I say I don't like it you will refund me 100% and I get to keep it".


Have Buy.com been "surprised and delighted" by their eBay experience? They are not saying but I would bet money they have been surprised, and probably not delighted by the seller experience on eBay.

The big questions are:



Is the sales volume what was anticipated?


Are they committed to eBay for a set period of time and if not, how long will they stay?


Are they contemplating packing their bags and hitting the road?


Time will tell!
Y'all come back!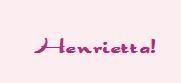 Links & Related Articles
My Blog Utopia! -
On eBay: The Little Guy Can't Take IT Anymore