This week the policy change requiring all payments on eBay to be electronic takes effect. The press release from ProPay.com October 7th made it clear that ProPay would be no alternative to PayPal on eBay for any sellers below Silver PowerSeller status. Quote from ProPay's website:

Currently, the ProPay eAuction account is exclusively for US-based eBay Silver, Gold, Platinum, and Titanium PowerSellers.
Smaller sellers or sellers who have higher volume with low Average Sales Price (ASP) items are used to only seeing the stick from eBay. All the carrots this year have gone to PowerSellers. Now lower level PowerSellers are losing the carrot. Once again while all are equal, some are more equal than others.
A second press release dated October 19th states ProPay's transaction rates are scaled to PS status:


Silver -- 2.7% and $0.30 USD per transaction


Gold and Platinum -- 2.4% and $0.30 USD per transaction


Titanium level sellers are encouraged to contact ProPay direct to set up custom transaction fees.
I have one major question for the seller who plans on using ProPay.
Are you comfortable with the possibility of losing your payment processor if your PS status drops and/or paying increased fees?
Quietly, with very little fanfare from PayPal labs comes an
interesting new offering
designed for processing micro-payments. The formula is the familiar decrease on front end with an adjustment in the percentage rate. Also familiar is the confusing language and charts to explain terms. The transaction fee drops to 5c from 30c and correspondingly the percentage rises from 2.9% to 5%.
The tipping point, or transaction size at which the micro-payment plan costs more than the regular PayPal plan is $12. Payments under $12 will save on the micro plan. See the chart
here.
The drawback is that you have to choose between the micro-payment program and a regular account. This program might be of value to sellers who are


(a) willing to go through the hassle of opening a second PayPal account which requires a 'fresh' credit card that does not appear on your main PayPal account, and
(b) are able to split their business into total transaction under $12 and the over $12 transaction groups with separate payment processing.
Remember that for PayPal it is the
total transaction being processed that pays fees
, including shipping, not just the sale price.
Y'all come back!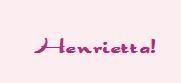 Links & Related Articles