Top news today in the USA is a third quarter PESA/ECMTA Position Paper, "Deteriorating eBay Market Conditions Erode Seller Confidence" dated September 30, 2008. You can read the full text here.

I read this as a rational and businesslike statement of opinion from the organization representing the most privileged group of sellers.

The non PowerSellers, who have no customer service, or discounts or even any voice would agree with the statement "In the first nine months of 2008, we have observed a substantial deterioration in the value of the marketplace for merchants."

Naturally when anyone important drops pebbles on eBay's glass roof there is a galvanic response. Fortunately, Richard Brewer-Hay the eBay blogger who is both literate and likable was the spokesman this time. He manages to convey the official line without resorting to Bayspeak or denigration. Such a refreshing change.

If eBay chooses to parade a dissenting opinion as 'evidence' that this statement is incorrect rather than listening (as opposed to hearing) then, unfortunately eBay will reap the consequences in the fullness of time.








Y'all come back!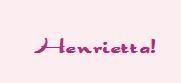 Related articles and Links:

Trading Assistant Journal
Professional eBay Sellers Association
eBayInkblog
Barrons Blogs