Haven't had one of these in a while!




Everybody has a special someone, someone who deserves a special card, something that you don't see in the supermarket card aisle. I sell very special cards (what a surprise!) for very special people.

This is Sinterklaas riding his white Arabian looking horse laden with old fashioned toys.. That is the Dutch name for Saint Nicholas. It is a complex die cut card (with cut outs on the inside, not just around the edges) & embossing adds dimension to the card. A piece of thick cardboard is attached to the back, allowing the card to be displayed free standing. Comes with an envelope and is approximately 6-1/4" tall and 4-3/4" wide overall.



These three versions of Father Christmas, Pere Noel, Santa Claus, are reproduced from antique European scrap art of the Victorian and Edwardian eras & make a huge freestanding card, approximately 8" tall and almost 10" wide. This card comes with its own cream colored envelope. A little poem is printed on the back.

May all that's jolly,
Bright and gay
Delight your heart
This Christmas Day.

Serious brownie points on this one men! Mothers flip.



Darling reproduction Victorian Christmas ornament Church with snow covered steeple, printed both sides, die cut and embossed. Comes with its own gold cord for hanging.
Brand new; approximately 3-1/2" by 2-3/4"




Three Angels Dancing a blonde, brunette and a redhead, each has a golden star on her brow. Beautiful complex diecut with many interior cuts, printed both sides, die cut and embossed. Comes with its own gold cord for hanging. Size: 3-1/2" by 2-3/4"

I offer wonderful combined shipping, you pay one shipping fee, the heaviest item, all the rest of your additional items come free.

Many more wonderful cards, gift tags ornaments etc at Felicitations at 200 West Main and be sure to check out the other shops at 200 West Main while you are in the neighborhood.

Y'all come back!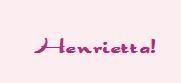 Links & Related Articles