One of the reasons why I keep going back to this story is that my crystal ball tells me we will be seeing large eBay seller defaults in the USA after Christmas. Learn from history and if you must shop on eBay, always pay with your credit card.

When eBay's seventh largest Australian seller "ebusiness-supplies" (or EBS) went into receivership in July about 4,000 creditors (mostly eBay buyers) were owed about A$1.7 million. In the face of nationwide consumer outrage and considerable negative media publicity PayPal announced the funding of a special fund to compensate all victims who paid and lost using PayPal.

Three months on, it is now clear that PayPal misled the victims and misled the media - its statements and actions since then prove this beyond doubt. It appears the original announcements were little more than a publicity exercise to promote the purported buyer protection benefits of PayPal - at the expense of thousands of defrauded buyers.

Mid July eBay announced second-quarter profit jumped 22 per cent, with strong growth in its e-commerce sites and its PayPal payments service. PayPal, revenue rose 32 percent to $US602 million. CEO John Dohonoe was quoted
"This was a strong quarter and we are very pleased with the performance of the portfolio, particularly with the growth generated by PayPal"
eBay and PayPal have done incalculable harm to the credibility of their business in Australia. Public perception is not that they are simply incompetent, or micro-managed from the USA but that they are dishonest or "twisted." Mid August, less than a month after revealing PayPal revenue rose 32% in the second quarter eBay announced (bolding is mine)
"PayPal has been working through the process of identifying its customers that have recently been affected by the collapse of EBS International (in liquidation), operating on eBay.com.au as eBusiness Supplies and running the website at www.bestbargains.com.au," it said.

"Customers who have been directly impacted by eBusiness collapse have now all been credited by PayPal to either their PayPal account or credit card."
This statement was more than misleading, it was not true.
Australian investigative TV program
ABC's 7.30 Report
aired October 2nd. eBay's Daniel Feiler was interviewed and filmed. If you have not seen the video
go here,
Mr Feiler's wide eyed boyish charm rang false. Arrangements had been made to interview and film a spokesperson from PayPal, however PayPal withdrew from this at the last minute. Miraculously several buyers who had been previously denied refunds, received refunds just days before the program aired. The heavy hand of the PR department can clearly be seen at work on the two stories below.
Debbie Robbins of Queensland had filed a claim for $2025 on three items and completed PayPal's statutory declaration. She was fully reimbursed for two items totaling about $700 but PayPal denied her claim for a spa from EBS for $1325 saying she had missed a June deadline. Debbie posted this in the comments section of
this
story. (bolding is mine)
I am the Debbie Robins mentioned in your online story and I just want to let you know that PayPal did finally refund me the $1325.00 for the sauna that I purchased last week. It took awhile but it happened at last. Kelly Stevens from PayPal read your article and wanted to be sure that I set the record straight with regard to this developement. Feel free to let her know that I have done so. Thanks again Debbie Robins
Paul Foster
of New South Wales also received a miraculous reimbursement of $435 after being told he was not eligible for the EBS special fund as his transaction with EBS was "outside its reporting criteria". Mr Foster made lots of 'noise.' Not only did he complain to both eBay and PayPal, he also lodged a complaint with the Banking and Financial Services Ombudsman.
As Auntie May would say "The squeaky wheel gets the grease."
Y'all come back!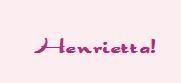 Related articles and Links:
Australian IT News -
PayPal to Refund More EBS Victims
-
PayPal Silent on eBay Refunds Dispute