One of the major effects of John Donohoe's disruptive innovation on eBay has been a polarization of eBay sellers. He used the divide and conquer tactic and for a while it worked. I wrote about it in early April as the first cycle of 'decreased and adjusted' billing completed.

In the days when eBay was a community, experienced sellers, many of them very high volume volunteered in the Answer Center and helped beginning sellers become good sellers. I know this because I was once one of those beginning sellers who was trained to do it right. I have always believed "What goes around comes around" that thought can also be found in the beautiful language of the King James Testament, Galatians 6:7 "..whatsoever a man soweth, that shall he also reap". Years later when I actually knew what I was doing most of the time I too volunteered in the Answer Center.


That ended when eBay 'fixed a system that wasn't broke' with what, with 20/20 hindsight was a precursor of the Detailed Seller Rating system. The search function was 'weighted' to return threads that had been voted on as being helpful or not helpful. How do you think a slightly crooked seller would vote after being roundly told that his listing was in violation and business practices unacceptable?

Soon responders were registering 'posting IDs' to protect their eBay business from malicious buying just to give negative feedback. Both the good guys and the bad guys gamed the votes and eventually 'finding' was corrupted beyond redemption. If you are volunteering and the job is no longer rewarding the incentive is soon gone. Many of the good guys went away and eBay's customer service suffered.

Fast forward to October, six months after PowerSellers started eligibility for discounted Final Value Fees. Many smaller sellers left in May, they were the 'disgruntled noise'. Since then a trickle of sellers, business people who analyzed eBay and found it an increasingly unsustainable venue have quietly (for the most part) formulated an exit strategy, implemented it and gone.

The Brews News wrote twice this week on the subject, Thursday about the effects of lowered fees on their business and today about eBay's seller shrinkage and what the prognosis is for Q1-09. Insightful commentary and I recommend reading it.

What lessons can we learn from this experience? Please add your comments so we may all have food for thought.

Y'all come back!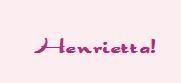 Links & Related Articles