What a surprise!

An October 22nd 2008 press release from the International Anti-Counterfeiting Coalition has some astounding numbers.

"According to FBI, Interpol, World Customs Organization and International Chamber of Commerce estimates, roughly 7-8 percent of world trade every year is in counterfeit goods. United States "businesses and industries lose about $200 billion a year in revenue and 750,000 jobs due to the counterfeiting of merchandise"; worldwide, counterfeiting accounts for more than half a trillion dollars in global trade each year."

In a brief filed with the United States Court of Appeals for the Second Circuit in support of Tiffany's appeal in its lawsuit against eBay the IACC references eBay's "persistent failure to meet its obligations to prevent illegal sales of counterfeit and infringing goods on its site."



In 2003 Tiffany sent eBay 20,915 notices about the "deluge of counterfeit merchandise"


In 2004 - 45,242 notices were sent


In 2005 - 59,012


By 2006 - the number had risen to 134,779


Robert Barchiesi, President of the IACC said,
"Counterfeiting is a criminal activity carried out on global scale and, with eBay turning a blind eye, broadly on the Internet. In fact, eBay is estimated to provide the forum for 29 percent of the entire online counterfeit market ...It is not acceptable that today eBay still tolerates blatant counterfeits being sold on its website...The brief asks the Court to hold eBay responsible for the open and notorious counterfeiting that occurs, with its knowledge and to its economic benefit on its sites."

A quick titles only search of eBay this morning found close to 2000 "Tiffany Style" items. I haven't visited eBay much recently, preferring to use the Google Shopping search. I was shocked to see so many blatant listing violations. eBay has some good rules to protect buyers but enforcement seems lacking.
I wonder if the exodus of volunteers who routinely reported violations coupled with mass layoffs among support staff has sent a message to less than scrupulous sellers that the cat is away. Not only the mice are playing, sadly I saw some rat sized listing violations in the few minutes I was on eBay.
Y'all come back!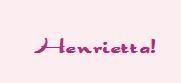 Links & Related Articles