Susan became an eBay member September 22nd 1999. A few days after her ninth eBay anniversary an eBay representative told her
"everyone who purchased from your store is eBay's customer and you are nothing but a middleman for eBay's customers".
You can see a screen shot of the original discussion board comment here. This gratuitous insult was the straw that broke the camels back. Susan closed her eBay store this week.

Susan has 1182 transactions, 100% positive feedback and Detailed Seller Ratings of 4.9, 4.9, 4.8 and 4.7. The shipping cost DSR is amazing because Susan sells heavy old vinyl records! She is the epitome of the type of buyer and seller who helped build eBay and her 'eBay roots' were deep. Her eBay history closely parallels my own, she has three weeks 'seniority' to me having been a member since September 22nd, 1999 while I joined October 11th.

Susan did not join the February boycott, nor did she strike in May as so many others did. When I asked if she would allow me to write a profile she said

"Please understand, I don't hate eBay. Because of eBay I was able to start a home based business and build a good rep with my customers. I have experienced many changes over the years with eBay, and kept my mouth shut. I just rolled with the punches and kept singing their praises until this year. I think greed and poor management is hurting them."

Susan's story in her own words; this will sound familiar to many of you.
"I started with eBay September, 1999, looking for a bowl to replace the one I broke a few days earlier. The broken bowl belonged to my mother-in-law and I found one just like it on eBay. The auction was coming to an end, only minutes left and someone outbid me, with 10 seconds left I added one last bid and won. I was hooked.

I began selling little things I didn't want anymore shortly after that and loved to watch the feeding frenzy that took place in the final minute. It was exciting to watch how people reacted to what I called "my junk".

In 2001, I had to have major back surgery. Unable to walk for months, I was told I had no choice, the surgery had to take place. After the surgery I was very limited to what I could do and I began to fight depression.

A friend knowing I once sold on eBay, brought me boxes and boxes of record albums. He told me to add them to my collection or try selling them on eBay. I have collected records since the early 60's and love to show off my collection. Since my living room floor was covered in records I started cleaning them, listening to them, taking pictures and listing them on eBay.

I poured my heart and soul into my business. After selling 10 or so records, I decided to open a store front. Countless hours went into building my store."
Clicking on any picture will take you to that item in Susan's new Bonanzle booth,
The Record Hut
where her inventory now lives.
Why is Susan no longer selling on eBay?


Best Match searching is one of my biggest complaints. I can't find my products in search, what makes me think the buyer is going to have any better chance?


My sales have dropped since May to the point I spend most of my earnings paying the Ebay fees and this month wondering if I will have enough in PayPal to cover those fees.


Instead of listing new items, it seems most of my time is spent revising to meet their newest rules.


The DSR "star system" is a complete kick in the teeth to the sellers,


Only being able to leave a positive for a buyer no matter what they put you through is horrible. Since it started, I have more non-paying bidders than I have had in 9 years.


Capped shipping has effected my business somewhat. I ship mulitiple records, boxed sets, or 78's not DVDs. When I addressed my concerns about this with a customer rep. I was told, to just had the extra on the starting price of the item. Of course this works for them, the FVF's will go up. And once again, the sellers are suppose to "suck it up".


Only accepting PayPal is another problem. Many of my buyers pay with personal check or money orders. I have never had a problem with a check or money order, but by requiring PayPal only, it is more money for Ebay.


I had a phone call from an Ebay rep. who wanted to tell me about a wonderful offer for sellers, "free shipping". When I asked who was going to pay for the shipping she replied, "I don't know". I asked if I took my packages to the post office will they accept them without postage, she said, "No". Then who is going to pay for the shipping? She said, "the script I am reading doesn't say." She will probably NOT be one of the 1000 getting laid off. She fits in their customer service perfectly...clueless!!!


Y'all come back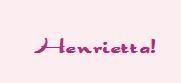 Related Stories:
And Another One Bites the Dust
Hitting the Highway