Picture courtesy of Shah King of Limbo

I am NOT a stock market analyst. I had shares in eBay which I bought mid January 2001. I bought them for all the usual wrong small investor reasons. I was in love with eBay, it was a wonderful thing, nothing but good times ahead. I sold them this March at $30. I broke even, taking into account capital gains tax, commissions, and the decline in spending power of the dollar between my purchase in 2001 and eventual sale 89 months later. eBay shares have never paid a dividend. How could this be considered a good investment?

Using the MSN Money Central chart, I checked eBay stock prices on the first trading day each month between April 1st (when John Donohoe took over) and October 1st, 2008.

Other than a one week 'honeymoon' when the stock rose a whole $1.02 from $31.42 to $32.42, it has been pretty much down hill each month all the way for six months.

Apr 1st $31.42
May 1st $31.78
Jun 2nd $29.31
Jul 1st $27.74
Aug 1st $24.58
Sep 2nd $24.07
Oct 1st $20.85

Auntie May (the fictional dumb small seller of fleamarket junk) & I calculated this is a 33.67% drop under Donohoe's stewardship. Not small potatoes but we didn't even have to take our socks off.

At what point are the institutional investors going to join the sellers in being 'disgruntled' & 'revolting'?

I am no longer an eBay shareholder.




Y'all come back!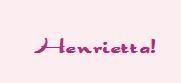 Related articles and Links: